The staff username field is not available in the Shopify API, unless your store is on Shopify Plus (the API is restricted).
If your store is on the
Shopify Plus
plan, you can skip this page and record your staff names automatically instead. See
Gift card and user reports
.
As a workaround, you can record your staff names manually in Better Reports.
b) Click Record Users
c) A dialogue box shows up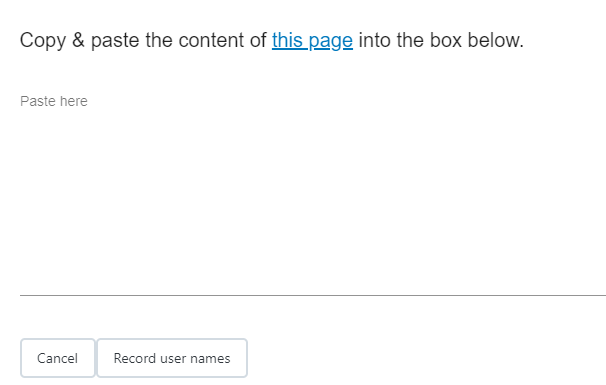 d) Open the this page link. A new tab will open.
e) Copy and paste the contents of that page in the dialog box.
f) Click Record user names
That's it! The user name field should now correctly show your staff names.